Trade on the go
Overview
Easily place stock and option trades in real time, access investment details, withdraw or transfer between Questrade accounts, and manage your account all in one award-winning brokerage app1.
Trade smarter with built-in tools and features
Key Features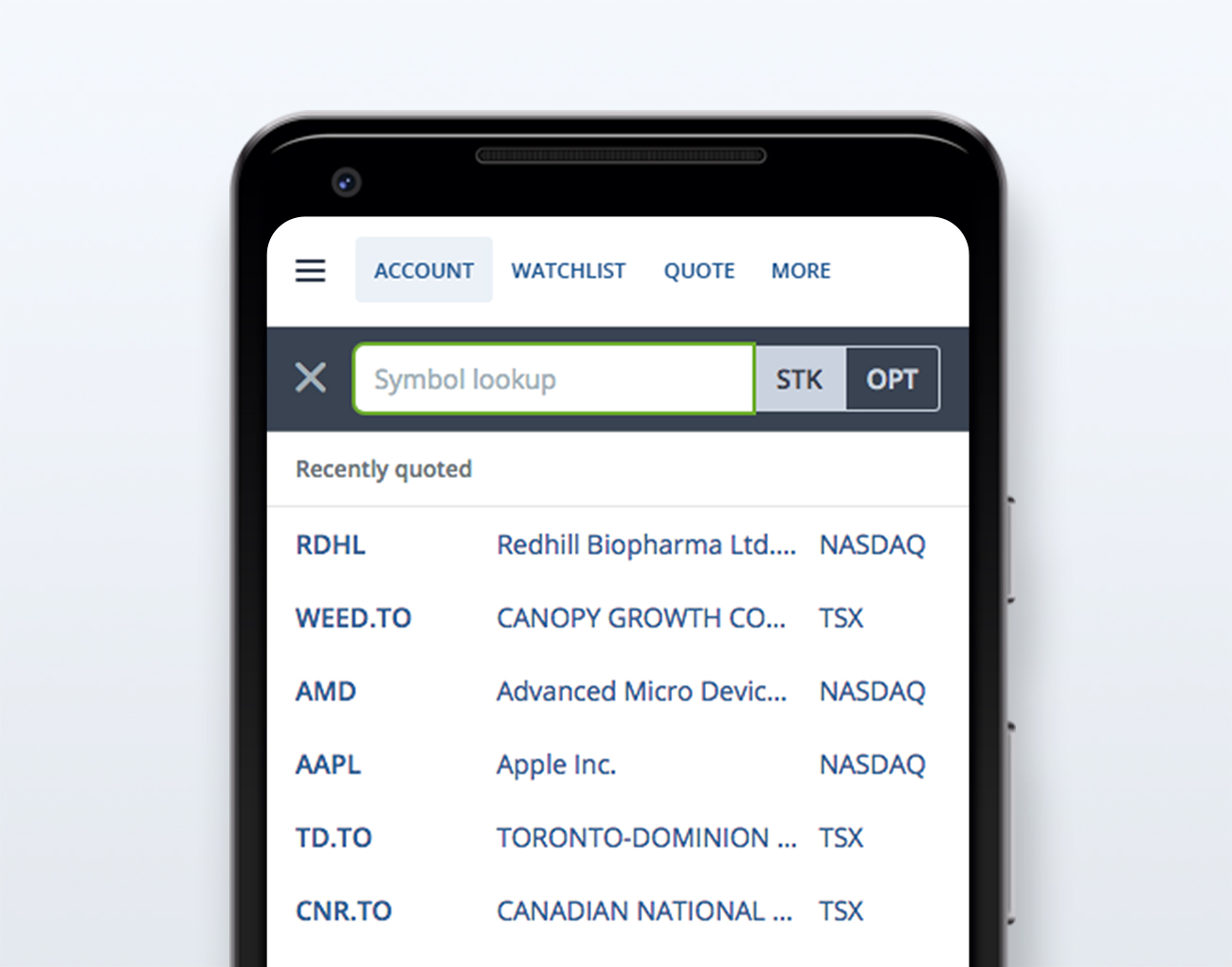 Stay on top of everything
All-in-one account management and trading
Monitor your investment performance and reports, manage your account, then quickly get back to trading.
Execute complex strategies
Order types
You can go beyond the average and trade multi-leg option strategy orders.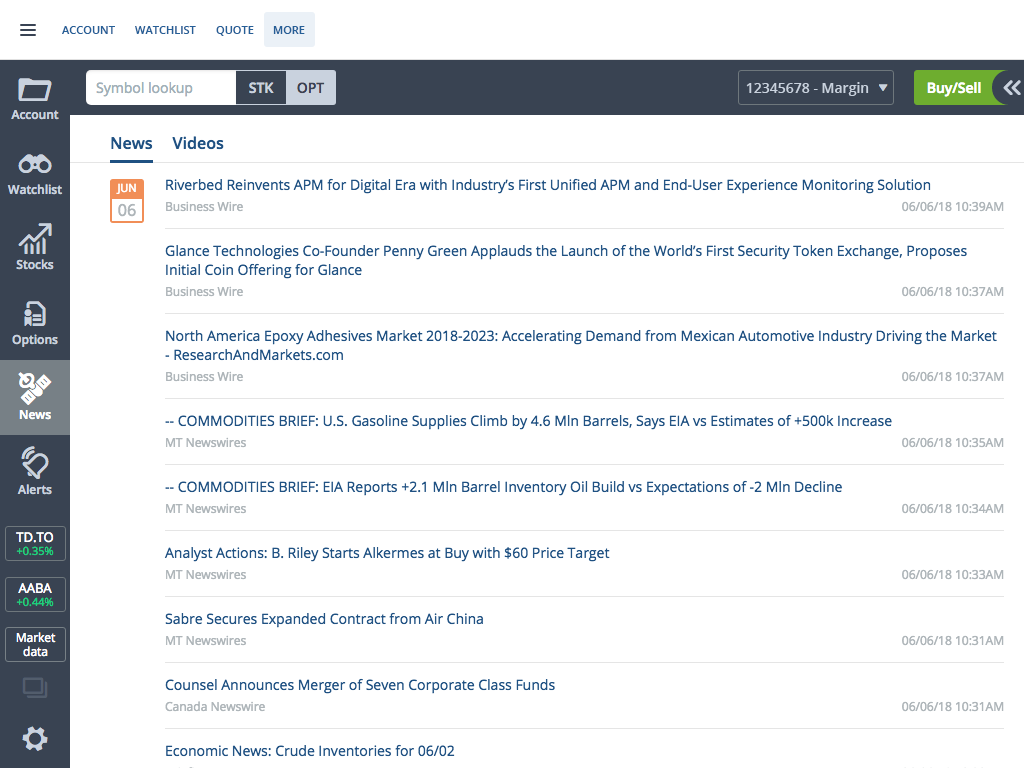 Built-in research
Get insight for your investment strategy with objective research from industry leaders like Trading Central and TipRanks.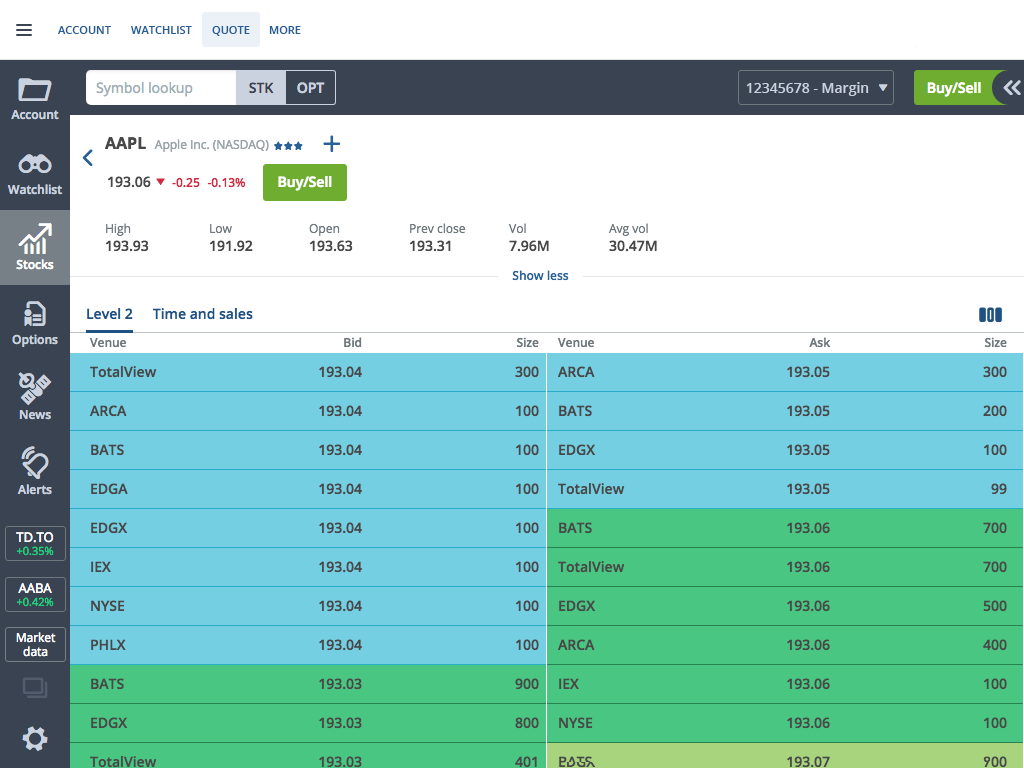 Market Data
Make informed decisions with real-time market data with free snap quotes in one click, market-data rebates, plus Enhanced and Advanced plans.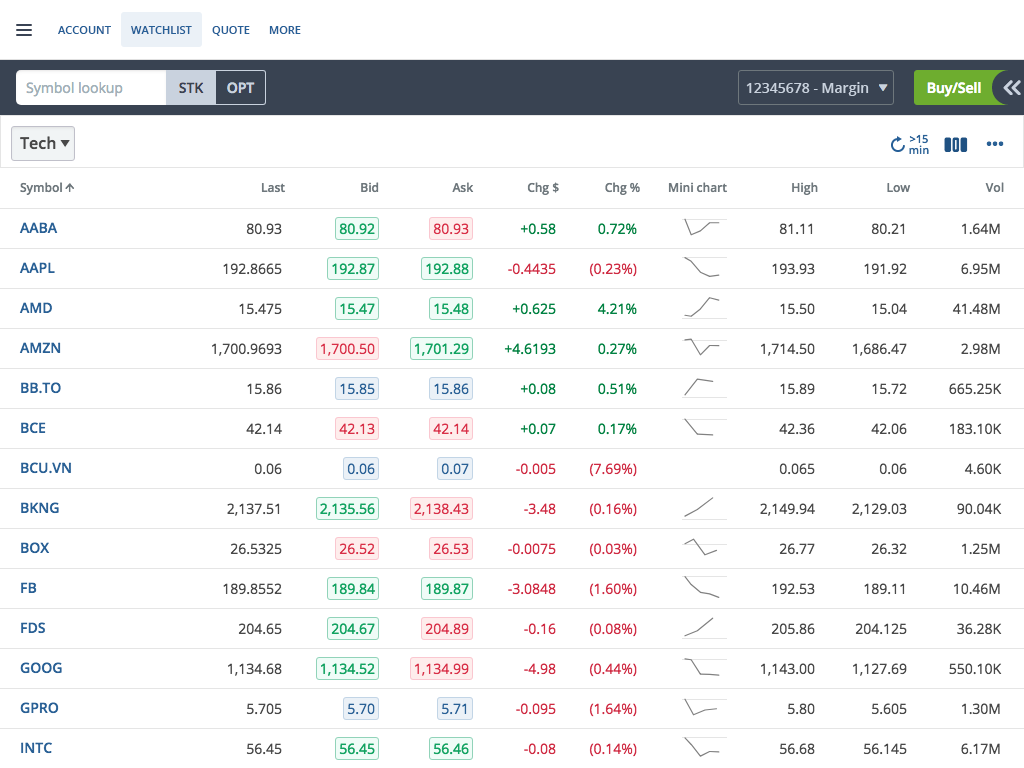 Watchlists
Create multiple, personalized lists to stay on top of the activity in the investments that interest you most.
Build your trading universe
You'll always have access to comprehensive tools, data and info to build your trading strategies.
OS requirements
Our software is for everyone - but only if your system meets the following requirements.
Trading in the palm of your hand
See why people love the Questrade app.
"The platform is really great, the app is really easy to use and is intuitive, and commissions are really low…Actually, what is there not to like about Questrade?"
"Easy. Seamless. Professional. I have recommended this platform to friends in the past and will continue to do so in the future."
"The platform is very easy to use-I could have figured it out but it was a nice and easy way to just get information for busy people like myself."
"Good platform with regard to the interface, customer service, policies, better than the competition."
Get answers to our frequently asked questions
Is there an app for Windows phones?
While there is no native app for Windows phones, you can log in from any browser to trade quickly and easily wherever you are.
Is the app free to use?
Yes, Questrade Mobile is absolutely free to use.
Can the app replace my desktop platform?
It truly depends on how you invest. You can trade easily on your mobile device but you will get a more in-depth experience trading on a desktop.
See All