Socially Responsible
Investing
Invest in portfolios built for your values.
Why invest in SRI Portfolios
Support companies that focus on environmental, social and corporate governance qualities
Same low management fees as all other Questwealth Portfolios
A great way for you to invest well while doing good
What the SRI Portfolios can be invested in:
Social and corporate governance ETFs
Invest in companies that aim to hold themselves to a high ethical standard and have a good track record on labour management, health & safety, and anti-competitive practices.
Low carbon ETFs
Businesses that produce a smaller carbon footprint, as measured by lower greenhouse gas and carbon emissions, relative to the broader market.
Cleantech ETFs
Companies that derive the majority of their revenue or operating profits from leveraging technology to reduce or optimize the use of natural resources (like wind and solar companies).
SRI portfolios fit for your goals
Our SRI portfolios have the same diverse set of risk profiles as our 5 Questwealth Portfolios, from aggressive to conservative.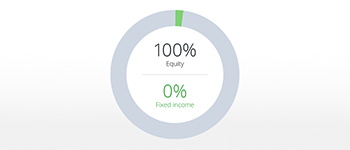 Aggressive Growth SRI
For maximizing returns while accepting higher market fluctuations
MER: 0.35%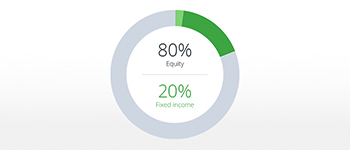 Growth SRI
For greater returns while taking on greater risk
MER: 0.31%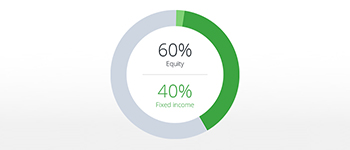 Balanced SRI
For growth with a moderate level of risk
MER: 0.28%
Income SRI
For a steady stream of income while keeping risk low
MER: 0.24%
Conservative Income SRI
For preserving capital while accepting lower returns
MER: 0.21%
Lower fees for better returns
0.25%
with a balance of
$1,000-$99,999
0.20%
with a balance of
$100,000+
Start investing confidently
Ready to open an account and take charge of your financial future? It's easy. Get set up in minutes.
Get answers to our frequently asked questions
Am I investing in individual SRI stocks or ETFs?
The SRI portfolios all use SRI-focused ETFs. This gives you the benefit of diversification and lower fees.
How do I get an SRI portfolio?
When opening an account and answering questions to match you with a portfolio, you'll have the option to choose an SRI portfolio.
Is there any extra fee to invest in an SRI portfolio?
Nope. You'll pay the same management fee as the rest of our portfolios.
See All